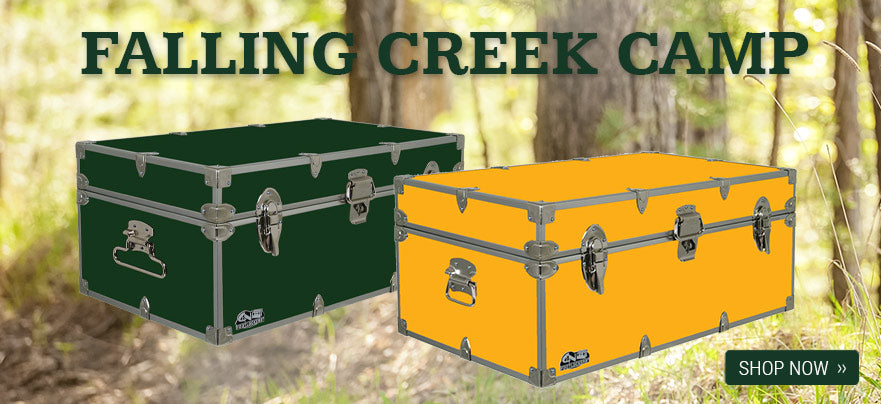 Falling Creek Camp
For over 50 years Falling Creek Summer Camp has provided boys with the opportunity to unplug and adventure through 890 acres of private mountaintop in North Carolina.
The all-boys summer camp prides itself on creating an environment that allows campers to grow physically, mentally, and spiritually during their stay.
Camp Falling Creek Activities
As an outdoor camp, there is no shortage of activities for campers to participate in on both land and water. Besides multiple opportunities for off-site camp trips, campers get to build their schedules around a variety of activities including
Arts & Crafts
Blacksmithing
The F.A.R.M.
Horseback Riding
Outdoor Skill Certification
Pottery
Woodworking
and many more!
Packing List for Falling Creek Camp
At the top of the page you can shop Falling Creek Camp logo gear as well as exclusive discounts for summer camp gear from Everything Summer Camp including
Trunks
Duffle Bags
Bunk Accessories
Camp Bedding
Camp Chairs
And More!
We have everything you need for your summer camp stay at Falling Creek whether you're signing up for a one-week session or a multiple-week session.
Ready to fill your camp packing list? At Everything Summer Camp we have over 20 years of experience in helping you get ready for camp stress-free. Give us a call if you have any questions. Our Camp Experts would love to help you make sure it's the best summer camp experience it can be.