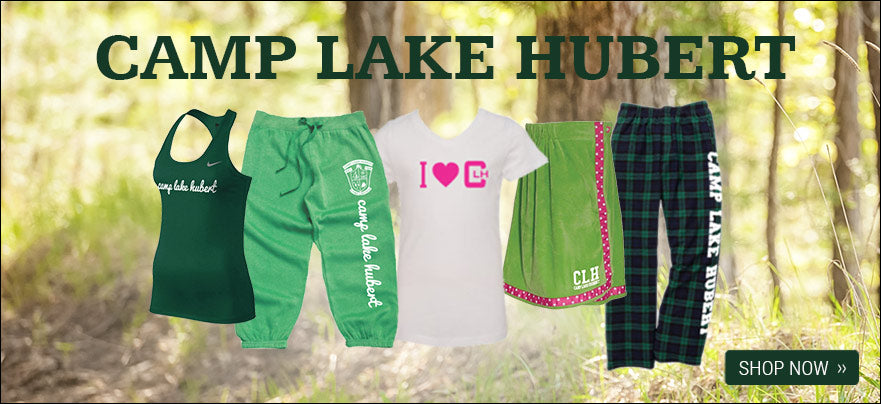 Camp Lake Hubert
Camp Lake Hubert is the sister camp of Camp Lincoln. For over 90 years Lake Hubert has been a summer camp haven for girls between the ages of 8-15 to have one of the most fun-filled summer camp experiences in Minnesota.

Every year girls from over forty states and twelve different countries come to Lake Hubert's shores to experience a summer camp experience that's second to none.
Camp Lake Hubert Activities
Campers get to schedule their own activities at Camp Lake Hubert which allows them to decide whether they'd like to create a schedule that experiences the widest variety of activities or if they'd like a more sustained and focused experience with fewer activities.
There's no wrong way to do camp, and repeat campers will often change their schedule focus from one year to the next. Activities at camp are always designed to be fun, safe, and reasonably challenging to help foster growth in various skills and disciplines.
Camp Lake Hubert activities include:
Sailing

Horseback Riding

Archery

Riflery

Gymnastics


Fitness

Sports

Crafts


Martial Arts

Windsurfing

Fishing
Kayaking
and More!
There are over 40 total activities for campers at Camp Lake Hubert to enjoy during their camp session time. Around these activities, campers will have free time, free swim sessions, meals, and other opportunities to relax and enjoy themselves with their friends and fellow campers.
Camp Hubert Packing List
Situated on Lake Hubert, much of a summer camp session will be spent in water or water-adjacent activities. Multiple swimsuits are recommended in both one-piece and two-piece styles so campers can never miss out on an activity session due to a lack of suitable attire.

Other packing list items include:
2 Pairs of Sneakers

Rain Gear

Sleeping Bag

Beach/Bath Towels

Backpack

Toiletries
There are additional gear and items to pack for girls signed up for golf camp or tennis camp as well.
Summer Camp Gear Questions?
Everything Summer Camp has been dedicated to helping campers have the best summer camp experience possible for over thirty years. We have experience with packing list needs for camps all of the United States, and can answer questions you might have about kids' camping gear or other packing needs. Contact our summer camp experts today for any information you may need.